Number Bib with UHF Shoe Lace Tag Transponders, for unbeatable accuracy.
Number Bibs with UHF Shoe Lace Tag Transponders is one of IdenPro's pivotal offerings to the race timing industry. The tyvek sheet is structured in such a way that that it has the number bib, the shoe lace transponder and instructions of use printed on it.
Shoe lace tag is a narrow strip of tyvek paper attached to the main bib, separated by perforation making a visibly clear partition. It has four holes, one at each corner, to lace it up. All sections are clearly partitioned by perforating them, the instruction section of the sheet can also be customized and used to promote brands.
Click on each category below for more details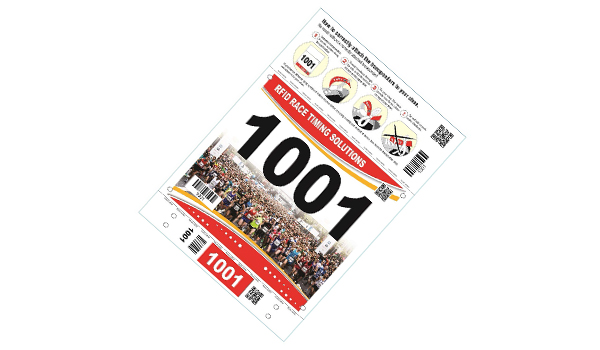 Number Bib with 1 UHF Shoe Lace Tag Transponder
Cost effective solution for race timing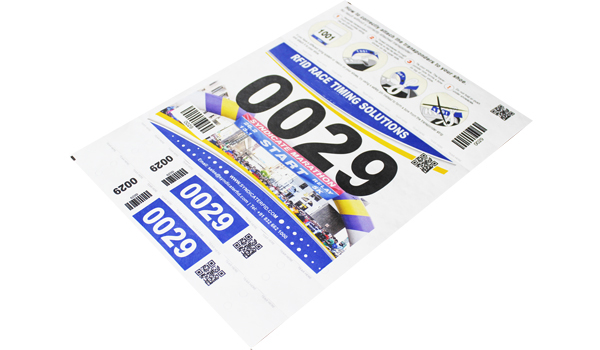 Number Bib with 2 UHF Shoe Lace Tag Transponders
Additional accuracy for faultless results